WE LOVE THE LIGHT (and so should you!)
As our many lessons and on shoot experiences have taught us - 
light is the key to everything. 
Well maybe not everything, but it is a key factor in lifestyle photography, along with a creative touch. And just as important as having light, is finding the right light. 
We want our clients to look and feel their best, which is why we limit our sessions to times where you will shine (pun intended).
Oh and don't worry about those cloudy days, surprisedly enough they provide an amazing filter. For example: the image on the left was taken in Ireland during a very cloudy day. 
For all of our onsite sessions we recommend booking the two hour time frame. This will allow us to get all the
amazing photos you hired us for and allow us to get all the different types of (you probably guessed it) light. And just a side note you don't need to know about the light, that's our job, but we'll teach you along the way. 
Onsite sessions are available at two times - sunrise and sunset.
If you book online and schedule a time in the middle of the day, we'll give you a call to find a time that works better for you and us. 
Please do your best to arrive on time, as light is fleeting and we do not have the time stone gem to turn back time. 
Sunrise = Best light is within the first 30 minutes | Sunset = Best light is within the last 30 minutes
One of the most common questions we receive is - what should we wear?
Keep it simple. Light colors are always the best route to go, but don't forget to throw in an accessory to make it pop. Patterns work to, but avoid overdoing it (aka don't put your entire family in patterned shirts) - mix and match. Dark colors work too, but I'd recommend if one person is wearing a dark color the other wear a light outfit to balance it out. 
Bonus, if we're doing a two hour shoot - bring a second outfit and be sure to save the most dreamy for the best light times. And 
you're really stuck, shoot us an email with your outfit and we'd be happy to help you chose!
​​​​​​​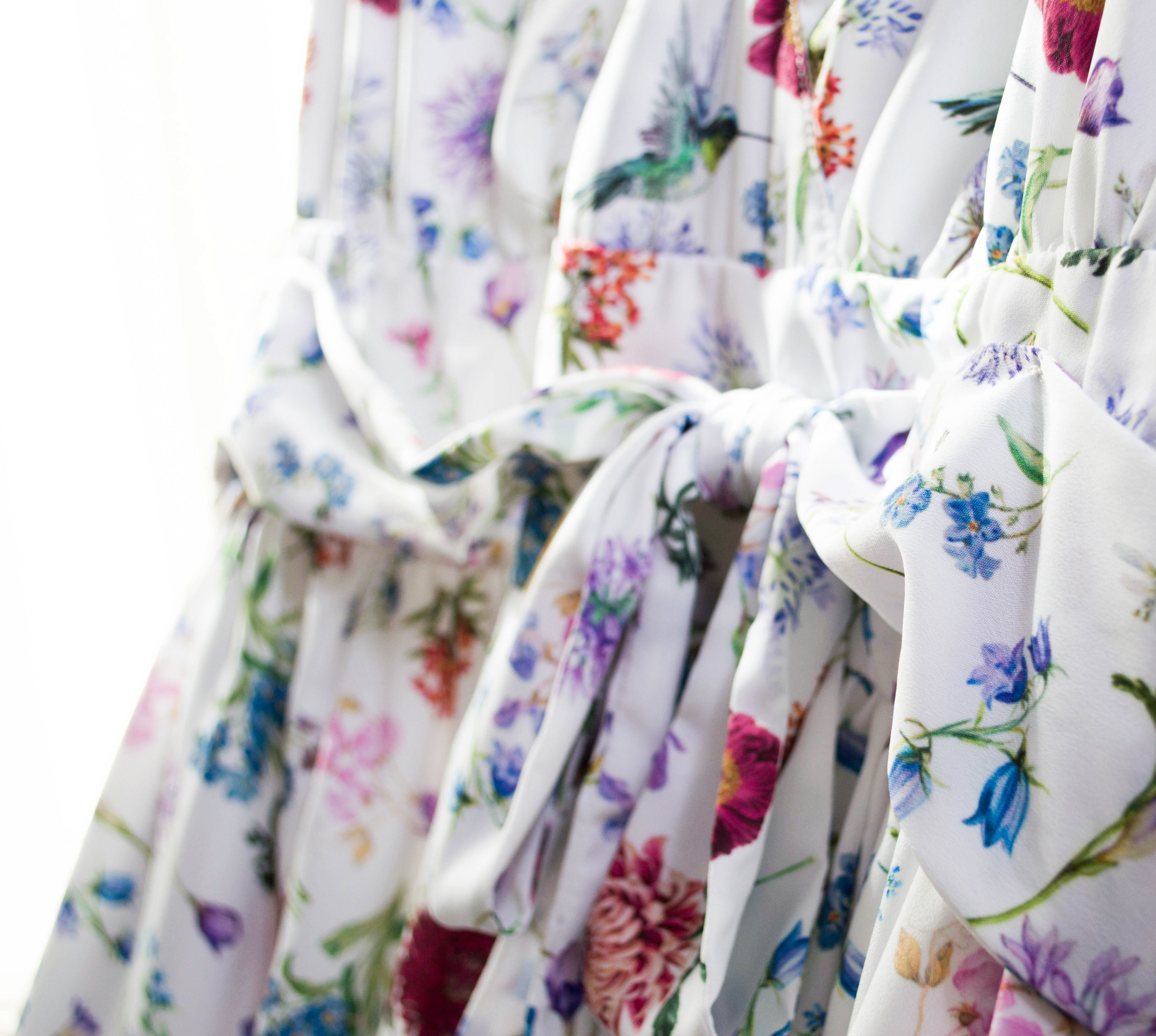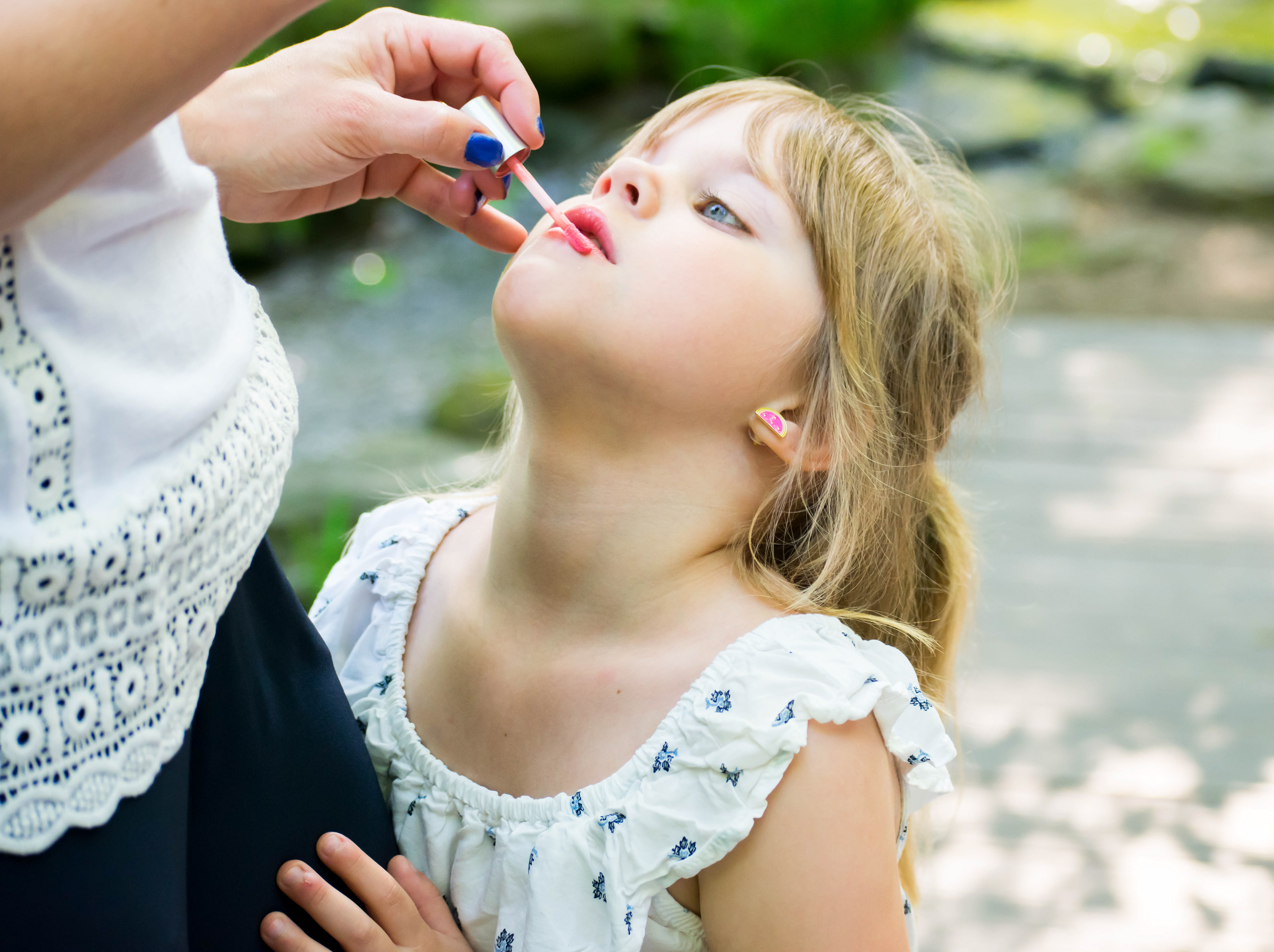 The second most common question is - should I get my makeup done?
Depends what you're going to use your photos for - Save the Dates? Professional Headshots? Christmas Cards? Social Media? Eh, who cares - do it, treat yourself!
I'm a huge supporter of getting all done up because the better you feel, the more confident you will be in front of the camera and in turn the better the photos will turn out.
Plus, we have our own stylist who is available to come onsite with us, so do you really have a choice? I didn't think so! Be sure to add Hair and Makeup when booking your shoot online.
In order to best serve our clients we have detailed our creative process, studio timing, payment details, and other frequently asked questions below. If you have any further questions, contact us via email: mrcreativecompany@gmail.com or give us a ring at 484.843.4400 
NEW CLIENT STUDIO PROCESS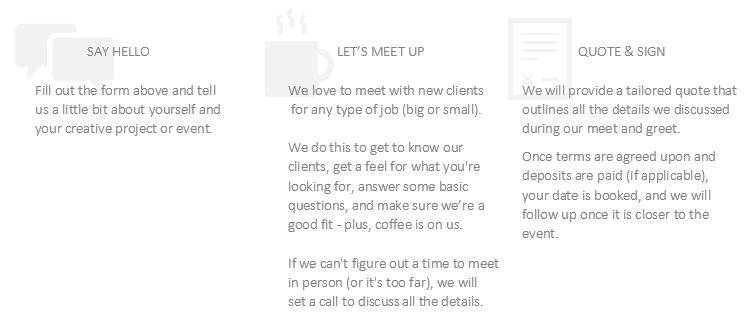 PACKAGES AND PAYMENT DETAILS
* All engagement packages that include more than one location require that all locations be located within a 10 mile radius. Client is responsible for all transportation and/or fees and will be billed separately within 7 days of the shoot.
All packages are delivered via a personalized link with the ability to order prints online directly from the website. All packages can be tailored to fit your needs and budget. Prices shown do not include taxes and are subject to change. Travel over 30 miles, location photography fees, prints and/or albums creation and fees are not included and are billed separately. 
We kindly accept cash, check, and credit cards. Please write all checks out to: Maria Roseann Creative Company
Delivery of final images will vary on the type of project, but our goal is to deliver final projects within two weeks of your shoot date (excluding weddings and large events). Please note, while we always do our best to turn around your images in a timely manner, we are a small business working primarily on weekends, and depending on the time of year we may require longer than usual turn around times. As always, we will communicate our deadlines to the best of our ability and will be sure to provide clear updates during our creative process. We appreciate your understanding as we strive to provide high quality products to each and every one of our clients.